Many Paws Make Light Work ...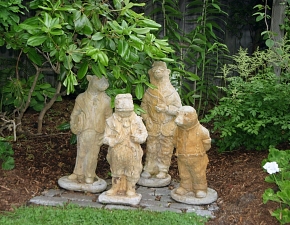 Sit in the shade in a beautiful garden, smile at all our tour guests, and meet nice people. PLUS A few little rewards for your time and effort from us and from our sponsors.
We generally assign two hosts/hostesses per garden, and most volunteers help us for a 3 to 4 hour shift.
There are some little rewards for your time and effort ... a free ticket to see all the homes and gardens, of course, and some other things from our generous sponsors and supporters. Many volunteers bring a friend along and make a day of it!
Let us know if there is a particular garden you prefer, and if there is someone special you would like to work with who is already one of our helpers.
In order to coordinate all our volunteers (we need dozens!) we ask that you contact us early as possible.
Questions about volunteering?
Please contact volunteer@secretgardentours.org.