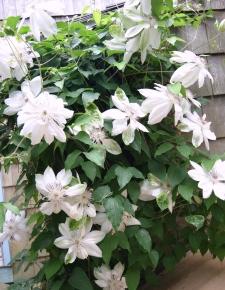 How many gardens are on the tour?
Most years, 8 to 10 have been open. Each season's program varies as new gardens are added.
How can I pre-order tickets to take advantage of the $5 discount?
Order your tickets online via this website. Advance sale tickets are $25. On the days of the tour, tickets may be purchased for $30, if there are any tickets available.
How do I get my tickets and directions to the gardens?
Your PayPal confirmation is your "ticket".
For JULY tour: On the day you arrive, present it under the tent in Storer Park at 32 Washington Street in Newport and you will be given a program with a map and directions to each of the gardens.
For SEPTEMBER tour: TO BE DETERMINED FOR 2023
How can I buy tickets on the day of the tour?
Purchase tickets for the time-slot of your choice on-line--using a phone, computer, iPad, Kindle, etc.
How do I get into each of the gardens?
At the entrance of each garden on the tour, there will be hosts and hostesses to verify that you have the correct color map for the time slot .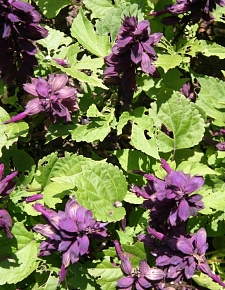 What if it rains?
Tours Run Rain or Shine
Means Showers Fine.
Bring your wellies, umbrella & raincoat!
Thunder, lightning, flood warnings and high winds,
Change the story altogether.
Check social media and use common sense
When in doubt about the weather.
CANCELLATIONS WILL BE POSTED ON WEBSITE AND OTHER SOCIAL MEDIA
Is parking available at all the gardens and homes?
The July Tour is a walking tour. Park at the Visitors Center and head to the Tent Office from there. Other tour gardens are more widely spaced, and only some gardens have parking. However, some of the gardens on the tour are within walking distance of each other. Your program map will indicate where to park for each garden. A city bus line also serves the area.
Will I be able to use a wheelchair or walker?
We regret that because the gardens are all private properties, they are not easily accessible by wheelchair or walker. Where there are paved pathways in the gardens, wheelchairs or walkers may be used. Please do not take either items on the lawns.
Do children need tickets?
Since we raise money for Art Education for Public School children, school-aged children are free.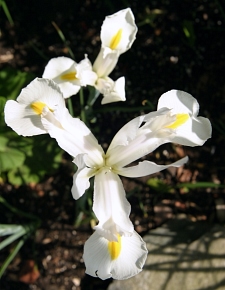 Can I take pictures or videos of the gardens?
Yes, provided that the photographs are for your personal use only and not for any commercial purpose.
Can I bring my dog on a leash?
We love dogs, but we are sorry to say that pets are not invited into the private gardens.
Will there be restrooms?
The locations of open public facilities will be indicated on your map.
Where does the money from The Secret Garden Tour go?
100% of the proceeds benefit the public schools of Rhode Island, enhancing their art, music, dance and theater programs.
More questions?
Email info@secretgardentours.org.